Whether you are new to baking with yeast or a seasoned pro in the kitchen, it's important to know the difference between the kinds of yeasts that are available. Not all yeasts are created equal and they each serve their own purpose. Active Dry Yeast and Instant Yeast are the most common commercial yeasts used by home bakers. In this article, I'll break down for you the uses for each of these leavening agents so that you know exactly what to use when you need to bake with yeast.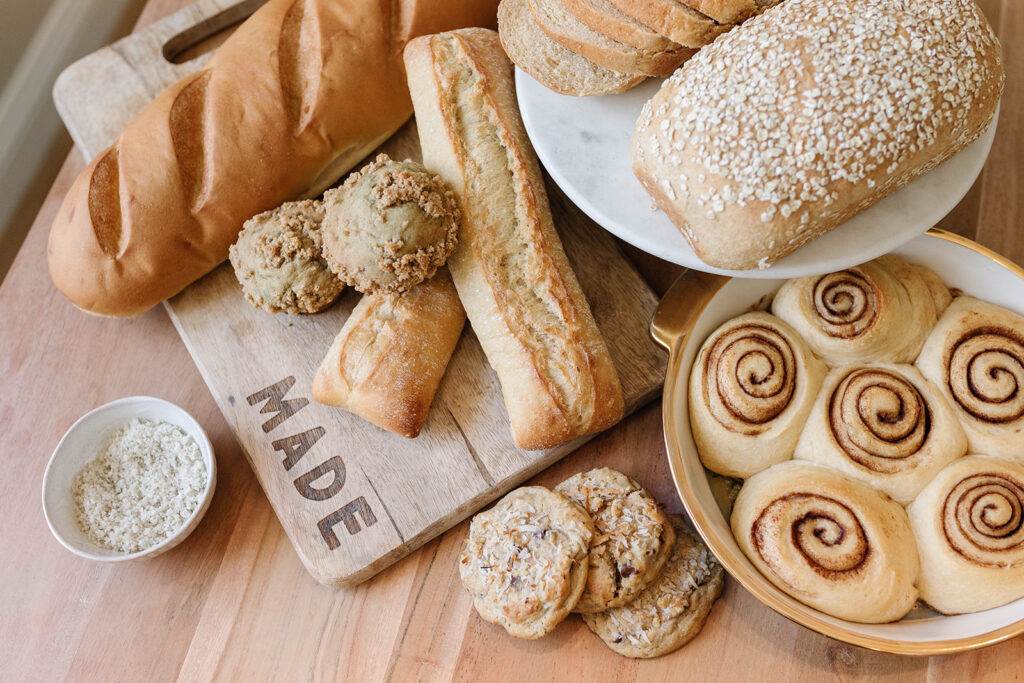 What is Yeast?
Let's first define yeast. Bare with me. I'm going to give you a very short science lesson. Yeast is a singe-cell organism that needs food, moisture and warmth to thrive. It feeds off of sugar and starch (a process called fermentation) and turns that into carbon dioxide and alcohol. The release of carbon dioxide is what makes bread rise.
Now that you know what yeast is and how it works, you can better appreciate what type you will want to use for your baking.
A home baker can usually bake just about anything requiring a leavening agent with either Active Dry Yeast or Instant Yeast. The main difference between these two different kinds of yeast is their moisture content. In a nutshell, Active Dry Yeast is meant to be dissolved in liquid before being added to a recipe. Instant Yeast can be mixed in directly with the ingredients.
Let's look at these two popular yeasts a bit closer and you can decide which one is right for you.
Active Dry Yeast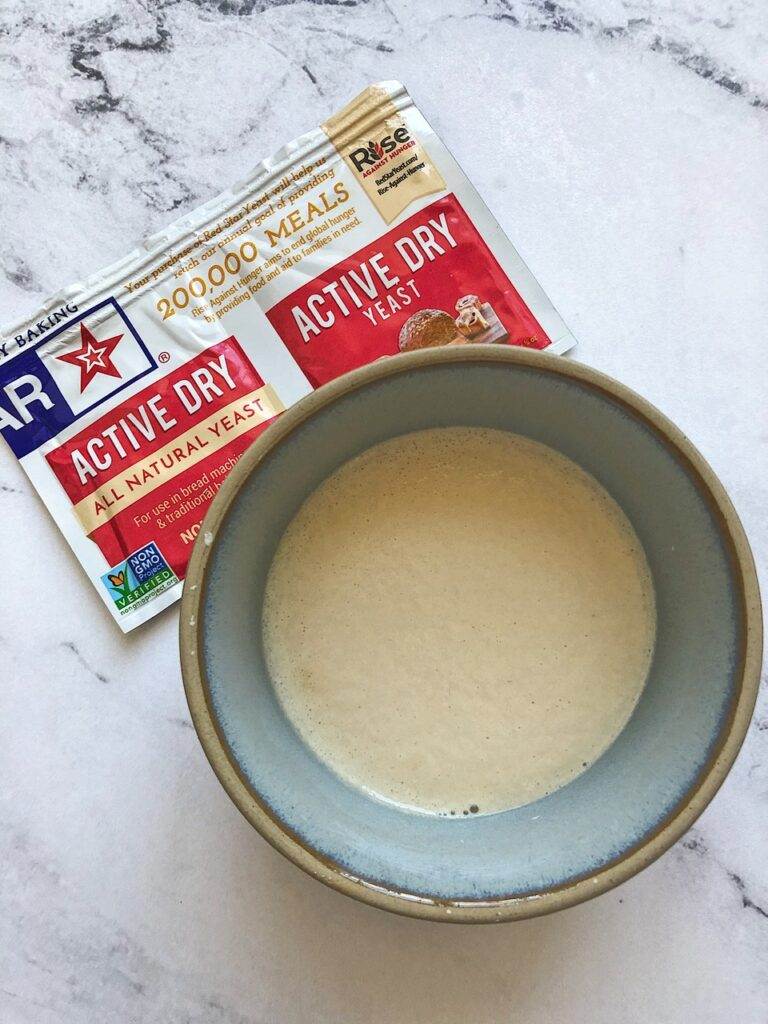 ACTIVE DRY YEAST is very commonly used and available. I'm sure you've seen it in the grocery store, sold in individual packets or small jars. It is partially dehydrated and has a low moisture content. It is semi dormant and has a stable shelf life. Active Dry Yeast was created by the Fleischmans Company during the time of World War II, as a way for the US Army to make bread for the troops without having to store natural yeast (which must be refrigerated and only has a two weeks shelf life). Active Dry Yeast has a "best used by" date that is approximately two years after it has been packaged, making it a much more durable source for a leavening agent.
You may have tried recipes that require you to "proof" your yeast before adding it to the recipe. This is necessary when using Active Dry Yeast because it has dormant cells. Think of these dormant cells as asleep. You need to wake them up to activate them… To do this, you add the amount of yeast called for in the recipe to about 1/4 cup warm water (110°F) and 1 tsp of sugar or honey. Whisk that together and let it sit until it starts to foam, which usually takes about 10 minutes. If you have given it plenty of time and your yeast hasn't formed a light foam or bubbles, it can't be used for your recipe and needs to be thrown away. It's leavening power is no longer active.
When adding your foamy yeast/water/sugar mixture to a recipe, be sure to decrease the suggested amount of liquid for the recipe by the amount you proofed your yeast with.
Unopened packets or jars of Active Dry Yeast can be kept at room temperature for about 6 months. However, if opened or storing for longer, it's a good idea to store it in the refrigerator. This will keep it from going bad prematurely.
Active Dry Yeast is an ideal yeast to use for artisan breads or no knead breads that require a slower rise time. It's also the preferred type of yeast for those doughs that proof in the refrigerator for extended periods of time.
Note: Some bakers will use Active Dry Yeast directly into their recipes without proofing it and still get good results. However, there is always a possibility that the yeast isn't good and you could get caught spending the time making a recipe and having it not rise. Better safe than sorry, I say…don't skip the proofing step!
Instant Yeast
INSTANT YEAST, also known as quick-rise yeast, rapid rise yeast or fast-acting yeast. These are all very slightly different variations of Instant Yeast, but ultimately can be used interchangeably. "Rapid rise yeast" is often used with bread machines. Instant Yeast is readily available in the grocery stores. It is a drier yeast than Active Dry Yeast and has a much finer texture. Therefore, it absorbs water more quickly and will come back to life sooner. It is meant to be added directly to the ingredients of a recipe.
Some recipes call for a "double rise" or letting the dough rise in two different phases. With instant yeast, you typically will only need to let it rise once.
Instant Yeast will raise a loaf in a hurry and may yield a more light and airy bread. Because this type of yeast usually contains dough enhancers that cultivate a stronger rise, this yeast is best for baking a quick bread dough.
Instant Yeast is usually sold in a compressed package. Once it is opened, store in the refrigerator or freezer. This will keep it fresh and give it a longer shelf life.
Which kind of yeast should I use?
Depending on what kind of bread you are making, choose the yeast that works best. However, as you experiment and bake more with yeast, you will develop a preference for certain types of yeast. Practice and go with what gives you your desired results!
To sum up:
ACTIVE DRY YEAST is best for artisan or no knead doughs that proof in the refrigerator for extended periods of time. Don't skip the "proof" step.
INSTANT YEAST is best for quick rising breads.
Don't let the science of yeast intimidate you and keep you from trying new recipes. I promise, you'll get the hang of it the more you practice and you'll be a baking pro in no time!