Breakfast just got even better! These French Toast Sticks are filled with a canned apple pie filling, rolled up, fried and coated in cinnamon sugar. This is one quick and easy breakfast your family will love! These Apple Pie French Toast Sticks are hands down my kids' most favorite breakfast! Whenever they get to choose…
Exclusive Cookie Recipe!
and all the recipes and tips to become a baking pro!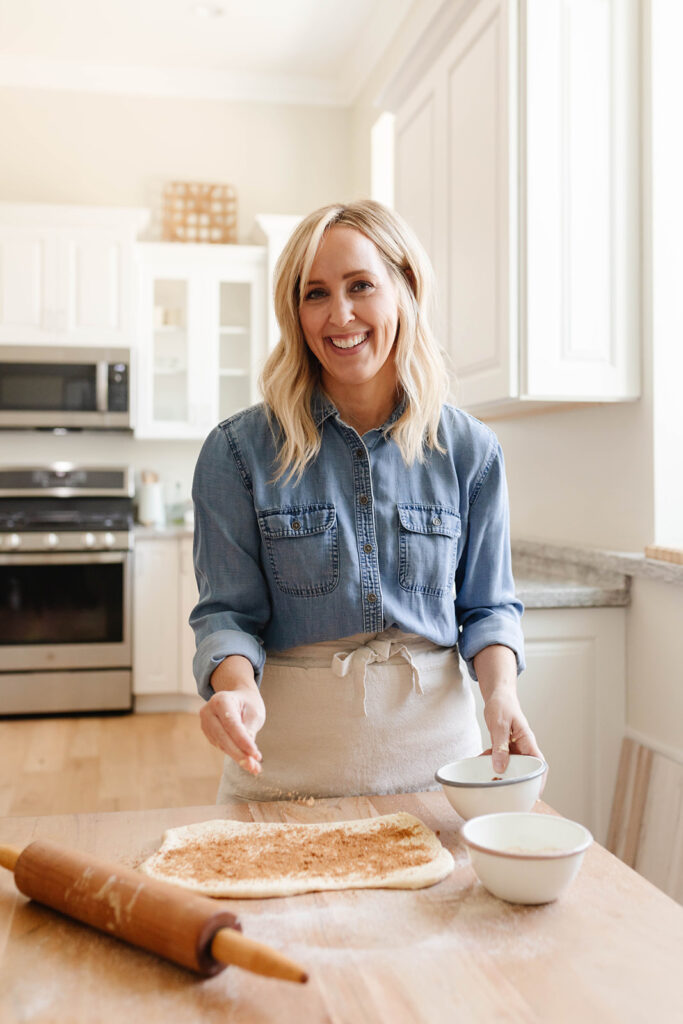 That Bread Lady
Hi! I'm Heather, That Bread Lady. I'm a mom of five and self taught baker. I absolutely live to share yummy things with the people I love.
Because of my love for baking, I started a home bakery in 2010, baking whole wheat bread to share with my neighbors. Word spread quickly and I became known as the neighborhood bread lady…hence the name of my business! Things quickly took off and soon I was baking not just breads, but all kinds of yummy treats.
I've been featured in several markets and retail stores. Through the past years of running my own bakery, I've made thousands of items for my happy customers!
Now I'm switching gears and instead of running a bakery, I'm sharing all I've learned to help YOU become the baking pro at home!
Learn the fundamentals of making an amazing pie from scratch! I've created my virtual baking class, Pie Making 101, to help you navigate through the pie making process in your own kitchen. In this class, you'll develop the skills you need to make a beautiful and delicious pie! This class focuses mostly on the process of making a successful pie crust – because, let's face it, the pie crust is the FOUNDATION of every good pie! With so many different varieties of pies to enjoy, mastering the pie crust will help you be successful at just about any type of pie you make! In this class, you also have access to my video tutorial. You can watch the video as…