A gingerbread house made from scratch is the perfect way to create Holiday traditions with your family! It's fun and festive and will make your house smell like Christmas! Learn how simple it is to make your own gingerbread house with my step by step guide and free template! Make it a family tradition My…
Exclusive Cookie Recipe!
and all the recipes and tips to become a baking pro!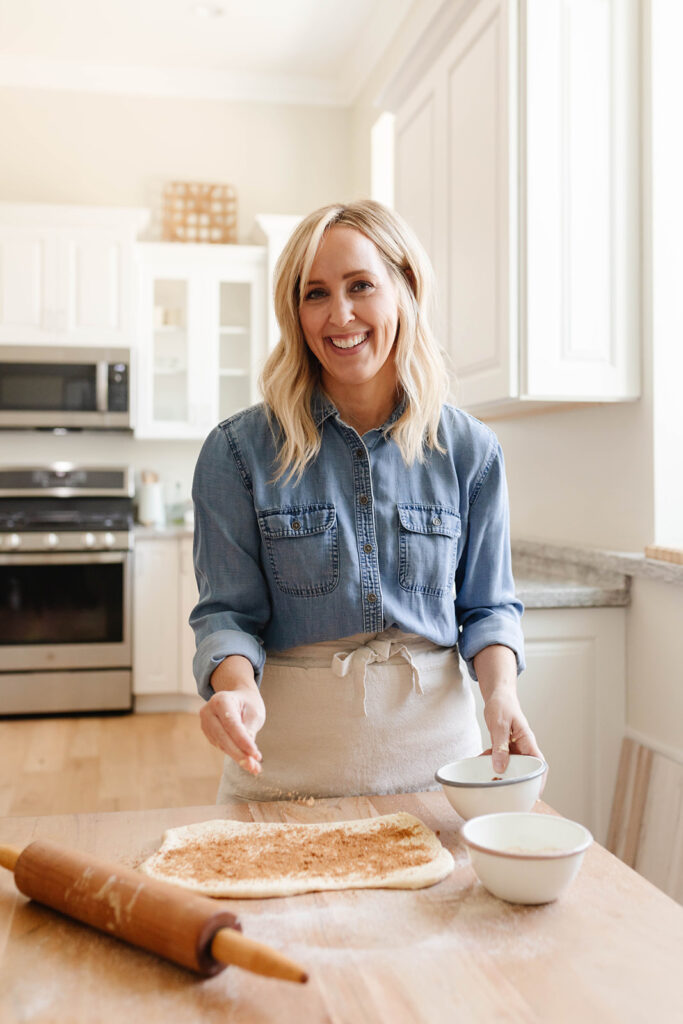 That Bread Lady
Hi! I'm Heather, That Bread Lady. I'm a mom of five and self taught baker. I absolutely live to share yummy things with the people I love.
Because of my love for baking, I started a home bakery in 2010, baking whole wheat bread to share with my neighbors. Word spread quickly and I became known as the neighborhood bread lady…hence the name of my business! Things quickly took off and soon I was baking not just breads, but all kinds of yummy treats.
I've been featured in several markets and retail stores. Through the past years of running my own bakery, I've made thousands of items for my happy customers!
Now I'm switching gears and instead of running a bakery, I'm sharing all I've learned to help YOU become the baking pro at home!
These homemade crescent rolls not only look beautiful on a dinner table, but they are a delicious addition to a family meal! They're slightly sweet, soft and fluffy, rich and buttery! Crescent Dinner Rolls are always a family favorite! My recipe inspiration In my previous life as a home bakery owner, my crescent shape rolls were my best selling item. I baked them for thousands of customers for countless occasions! Holidays were always a huge demand for these delicious crescent rolls. In my career as a bakery owner, I estimate I made nearly half a million rolls for my customers! Thanksgiving week alone, I'd make 1,300 dozen rolls! I think we can safely say, I have some experience making them!…