Learn to make the most delicious, buttery Soft Pretzels in this virtual class. About this class I am so excited to share this class with you! Hot, buttery Soft Pretzels are simply irresistible! You'll love the smell filling your home as these bake in the oven! In this class, I'll show you how to make…
Exclusive Cookie Recipe!
and all the recipes and tips to become a baking pro!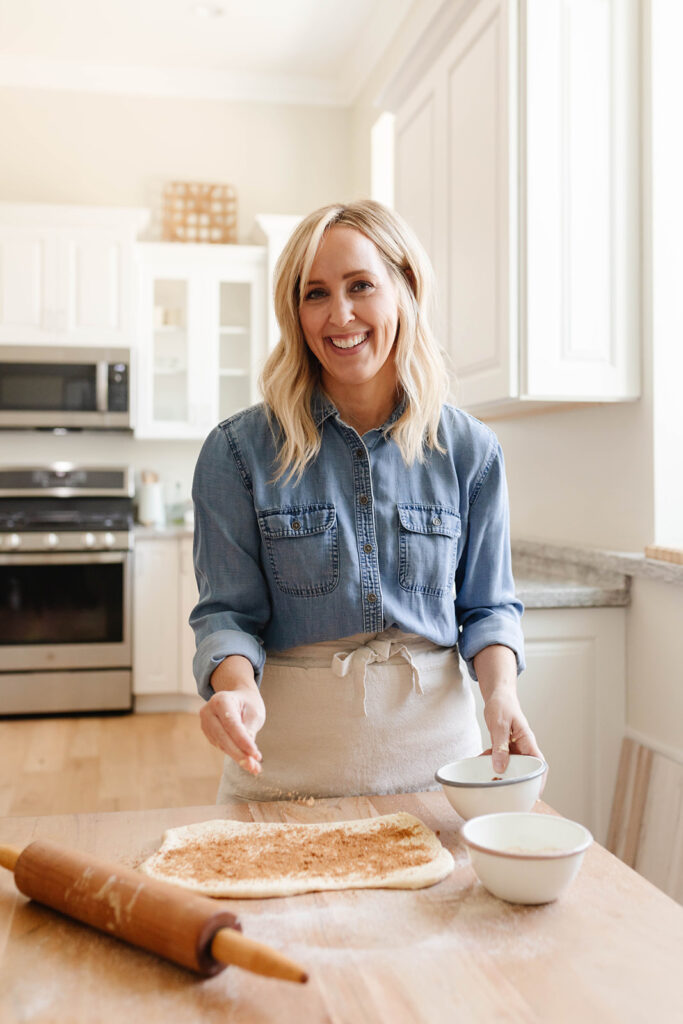 That Bread Lady
Hi! I'm Heather, That Bread Lady. I'm a mom of five and self taught baker. I absolutely live to share yummy things with the people I love.
Because of my love for baking, I started a home bakery in 2010, baking whole wheat bread to share with my neighbors. Word spread quickly and I became known as the neighborhood bread lady…hence the name of my business! Things quickly took off and soon I was baking not just breads, but all kinds of yummy treats.
I've been featured in several markets and retail stores. Through the past years of running my own bakery, I've made thousands of items for my happy customers!
Now I'm switching gears and instead of running a bakery, I'm sharing all I've learned to help YOU become the baking pro at home!
All of Mom's favorite recipes are here! Enjoy these five easy and delicious breakfast or brunch recipes that you can serve Mom on her special day! Every mom should get to sleep a little longer on Mother's Day. I have always taken a little extra time getting out of bed on my special day…to give my kids' time to make me breakfast – they always do something for me. Some breakfasts have been better than others, and I've come to realize that if I want something specific, then I need to hand my family some ideas (and print off the recipes for my husband!). I have had some pretty interesting breakfasts on Mother's Day. Sometimes they turn out great and…