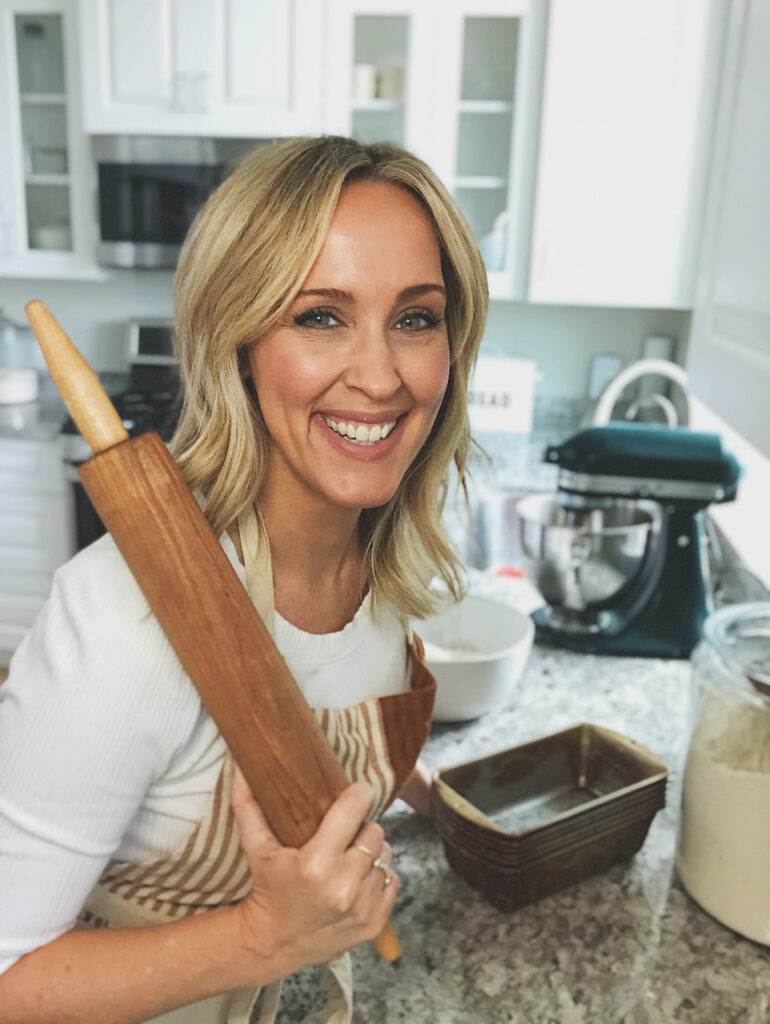 Hello there! I'm Heather, That Bread Lady. I'm the face behind the recipes and instruction you find here! You'll see me in every virtual baking class in my Baking Academy. If you are looking for my Baking Classes you can click HERE for all the info! If you'd like to know more about my backround as a professional baker, read on!…
I'm a wife, mom of five, and grandmother to one! We live in Mesa, Arizona, where my husband and I both grew up. We love raising our children here! I love to spend time with my family, playing games, watching movies and of course, baking! We are creatures of habit and my children cherish family traditions that my husband and I have tried to create for them.
In 2010, my love for baking helped propel me into starting a baking business. I started out baking just homemade wheat bread for my neighbors. Word of mouth spread quickly. A few more things fell into place and my business exploded. Within just a couple of years, I was making thousands and thousands of items each month for my loyal customers and several local retailers. I continued for 10 years to run my very successful bakery, "That Bread Lady".
I've always wanted to expand my love for baking to others outside of my local community. That is why I'm now switching gears and instead of running a bakery, I'm sharing all I've learned to help YOU become the baking pro at home!