Let's hear it for the teachers! They deserve so much of our appreciation! Use one of my free printables for DIY teacher gifts and give your favorite teacher something they're sure to love!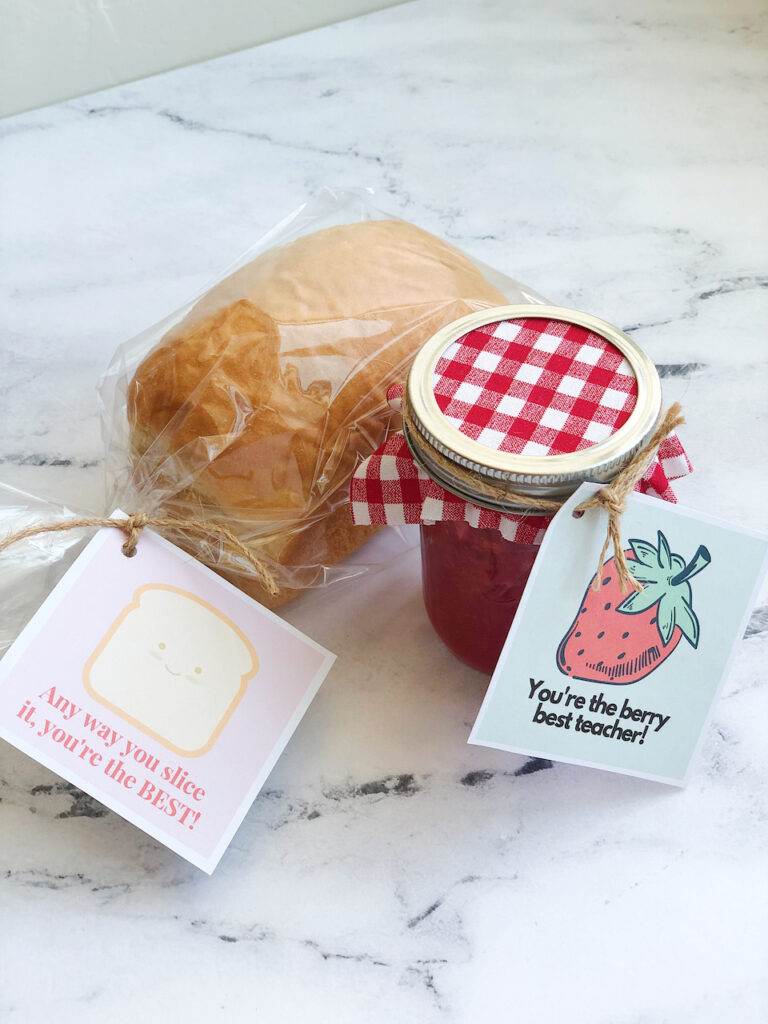 Teacher Appreciation Week
Each year during the first week in May, we celebrate our wonderful teachers! They are the unsung heroes in our lives and play a big role in our development as humans. As I have raised my five children, I've loved seeing how their teachers' have helped them to learn and explore new things and develop more self confidence. I'm so thankful for good teachers in my children's lives!
Growing up, I had so many teachers inspire me, helping me to gain confidence and encouraging me to explore my talents and abilities. Looking back at my school years, my favorite teachers are the ones that expected the most of me. I vividly remember my fourth grade year in grade school – Mrs. Pittman was a teacher I didn't know well, but had a reputation for being tough. I was so nervous when I got assigned to her class for the year. To be honest, I was a little scared of this loud, tell-it-like-it-is, short, gray haired lady. But the more I got to know her, the more I liked her. She pushed me to work hard, to speak up and express my thoughts. I was a quiet, shy little girl and her encouragement brought me out of my shell. With her guidance, I began to discover my strengths and abilities. I will forever be grateful I was put in mean, old Mrs. Pittman's fourth grade class – she was one of my favorite teachers!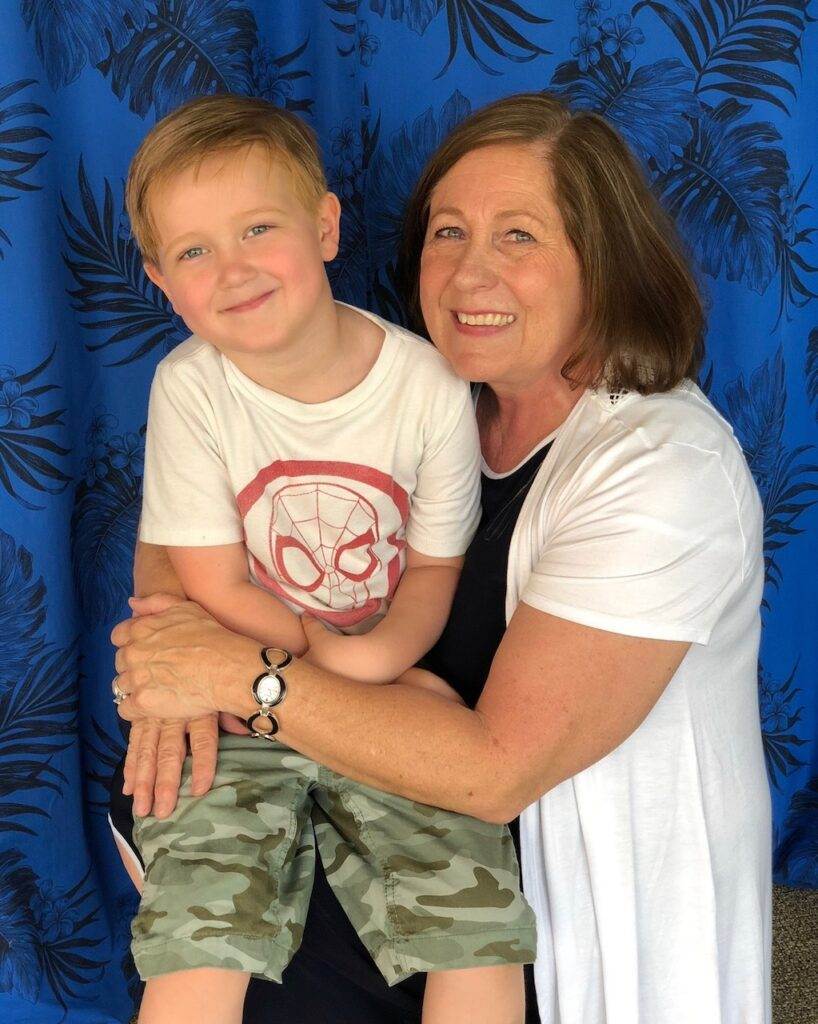 I'm sharing four free printable gift tags you can print off and use for a homemade teacher gift. If you love to bake, these are the perfect gift tags to attach to your yummy treats! Get your kids in the kitchen and have them help you! These tags would make an adorable gift when attached to homemade bread, jam or cookies. I'm also giving you some links for some of my favorite recipes that would be perfect to use with these tags!
Read on for all of the diy teacher gift ideas!
Homemade bread
My favorite thing to give our teachers during Teacher Appreciation Week is delicious homemade bread and fresh fruit jam. I always dress it up with a cute ribbon and tag.
A loaf of homemade bread is just about the most heartfelt gift you can give someone. It's not just about the gift, but about the love that goes into it. Here are a few of my favorite breads that would be a great idea to give to your child's teacher:
You could also make them a sweet option, using one of my favorite sweet bread recipes:
Wrap your bread in a clear bag and tie it with a cute ribbon. Attach this free printable tag that says, "Any way you slice it, you're the best". I love this printable for end of the school year gifts, but it also works for any time of the year you want to gift a loaf of bread to someone you love! You could even attach gift cards with it to give to that extra special teacher you want to thank.
Homemade Jam
What goes better with homemade bread than homemade jam?! It's one of the most delicious ways to enjoy fresh fruit at it's very best! If you've never made your own jam, I have a Homemade Jam Class that will teach you how to make two different kinds of jam – freezer and preserved. My class is a pre-recorded class that you can watch on your own schedule and can rewatch as many times as needed.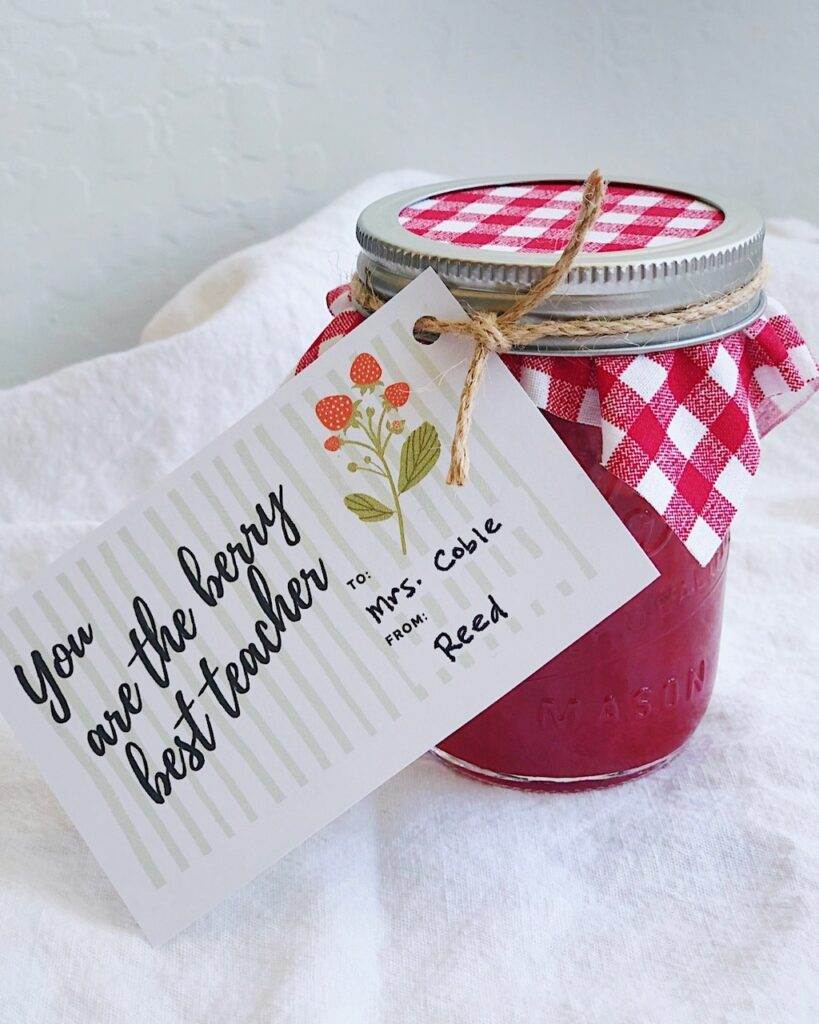 I love giving away preserved, sealed jams – they can be stored on the shelf for up to 18 months. In one afternoon, you can make dozens of jars of jams preserved and stored in your pantry to have on hand all year long! They make great gifts, but it's also so nice to have your own year's supply of jam too!
In my jam class, you will learn to make two kinds of my favorite jams – Triple Berry Jam and Blackberry Basil Jam. They're both so delicious, but you can also use these techniques to make other flavors of jam too.
To give jam away as a gift to your favorite teacher, you can dress it up and make it look extra special. Cut a 5″x5″ square of cute fabric and place it over the lid, securing the ring around it to keep it in place. Tie a ribbon or piece of twine around the ring and attach your free printable gift tag.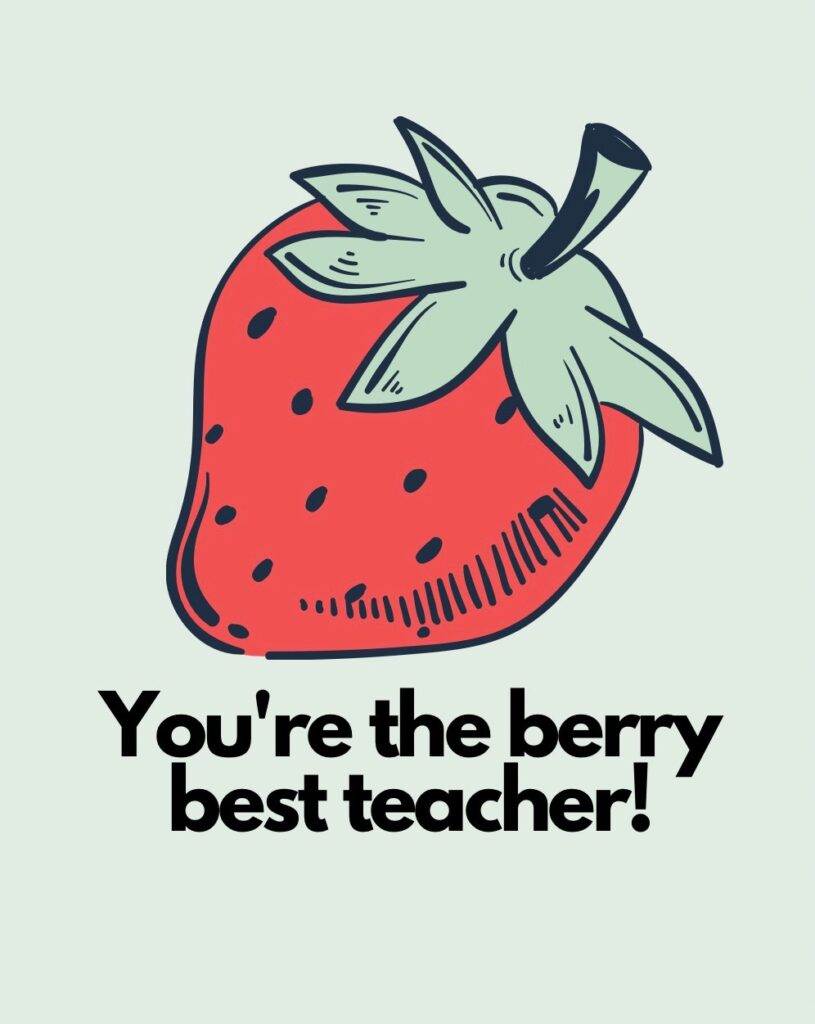 ---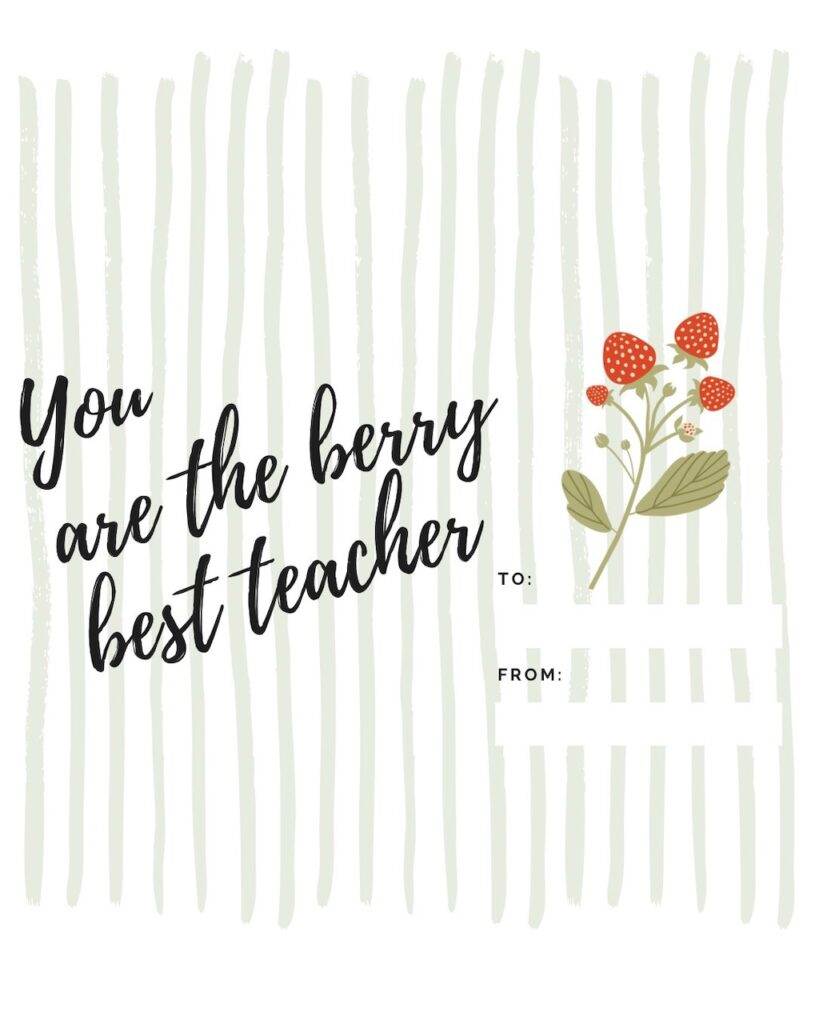 ---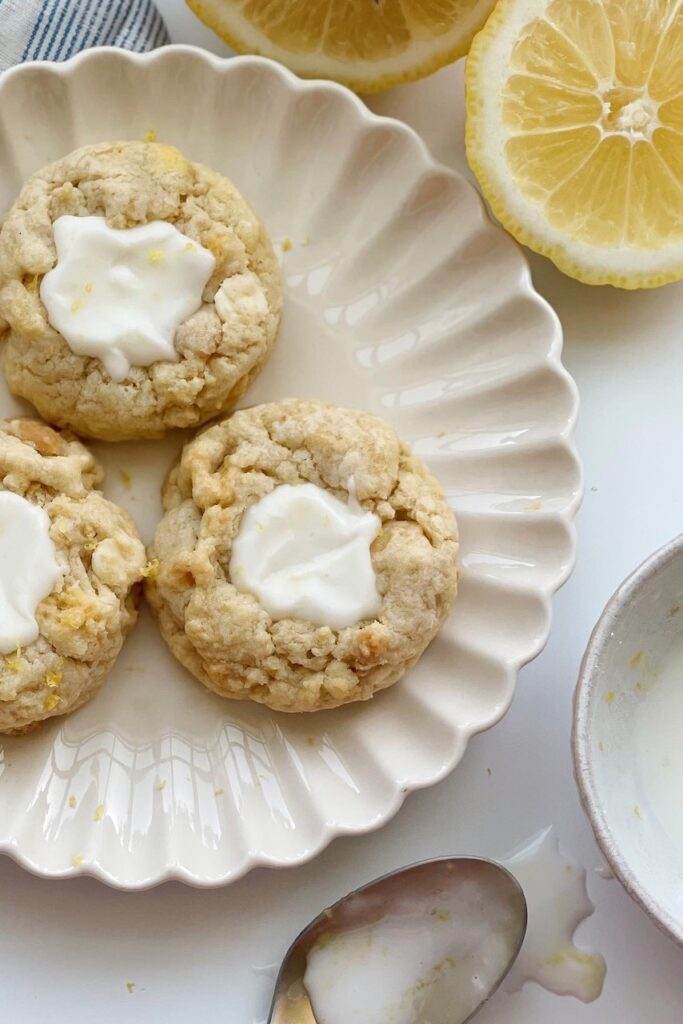 Cookies
If your teachers love cookies, then I have the perfect gift tag to attach to a bag or box of homemade cookies! It's so adorable!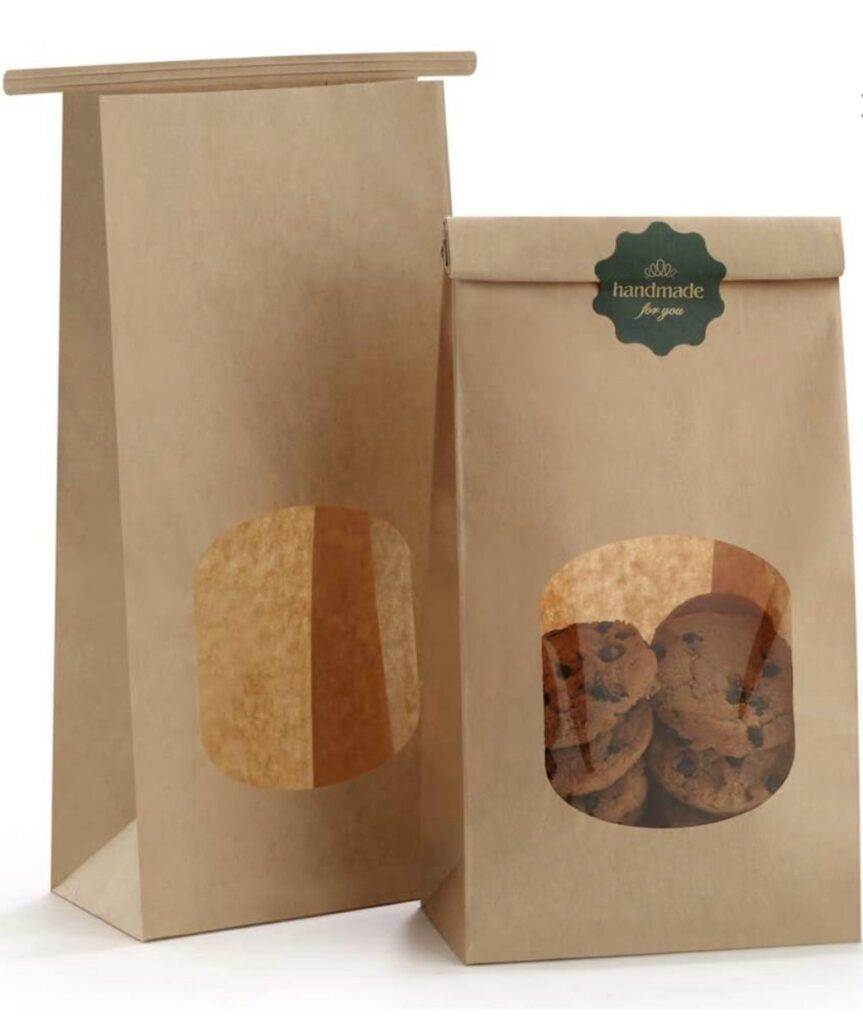 I love using these craft bags with a window. Find the Amazon link HERE. They have a tab at the top of the bag that allows you to fold it down and shorten it as much as you need to – and you can wrap the tabs around the side to keep it sealed and airtight. The window lets your gift recipient see the yummy cookies you are giving them. Punch a hole in the corner of the gift tag and tie it around the top of the bag. It is such an easy teacher gift with a personal touch!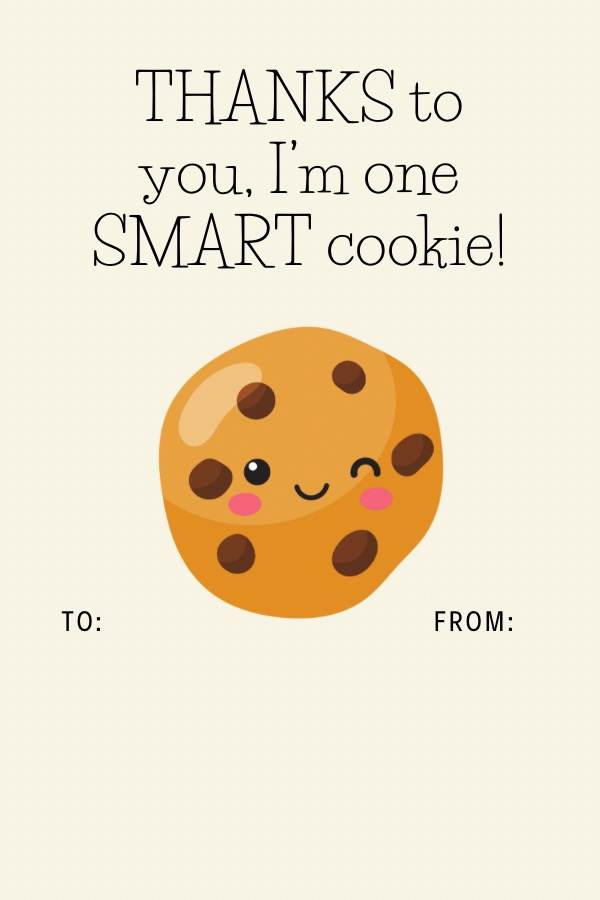 I have so many yummy cookie recipes that your favorite teacher would love! In fact, on my Instagram, I share a new cookie recipe each Sunday!
Here's a list of my favorite cookie recipes you could use:
Get the kids involved
As cute as these gift tags are, the best thing you could do is have your child write a note to their teacher on the back of the tag. Let them join in on showing gratitude for all their teacher does for them. This personal touch will mean so much more to their teacher. Sometimes I'll also attach a gift card with the tag as well – those teachers work so hard and deserve all we can do to support them.
Better yet, have your child help you as you make your homemade bread and jam! Having them help MAKE a gift for their teacher will help them learn to show gratitude AND help them learn new skills as well!
Any way to choose to do it, celebrate your favorite teachers! They deserve our love and support!
Be sure to share any of my recipes or gifts you make with these adorable printables! Tag me @thatbreadlady so that I can see and share what you're creating!
And to all of you teachers out there – THANK YOU!
(this post contains affiliate links – I receive a commission on products you purchase from these links, at no additional cost to you)