All of Mom's favorite recipes are here! Enjoy these five easy and delicious breakfast or brunch recipes that you can serve Mom on her special day!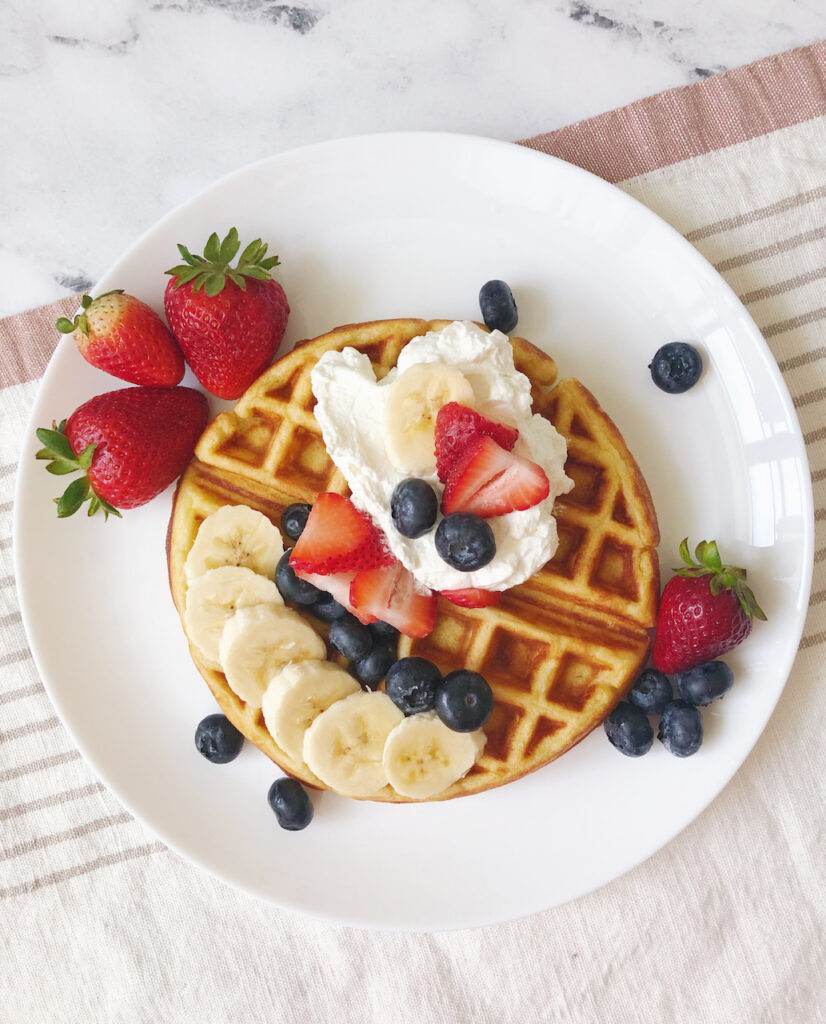 Every mom should get to sleep a little longer on Mother's Day. I have always taken a little extra time getting out of bed on my special day…to give my kids' time to make me breakfast – they always do something for me. Some breakfasts have been better than others, and I've come to realize that if I want something specific, then I need to hand my family some ideas (and print off the recipes for my husband!).
I have had some pretty interesting breakfasts on Mother's Day. Sometimes they turn out great and other times, I've had to push the food around a bit to make it look like I ate it. But honestly, it doesn't really matter to me what my kids' make me, it truly is just the fact that they love me enough to try.
So all of you that are looking to make something delicious for your favorite mom, I'm here to help you!
Here are five breakfast or brunch ideas that Mom will be sure to enjoy!
Easy Belgian Waffles
These waffles are so rich and fluffy! They are quick and easy to make!…Enjoying this special breakfast won't take a lot of preparation time, but it will look like you made a huge effort!
Add several side options to create a kind of waffle bar.
Some of our favorite items for a waffle bar are…
Nutella
Strawberries
Whipped cream
Bananas
Blueberries
Buttermilk syrup
Maple syrup
Bacon crumbles
Granola
Jam
---
Apple Streusel Muffins
These muffins bake up so light and fluffy, just like a bakery! The cinnamon apple is amazing with the brown sugar, buttery streusel topping! Topped with a vanilla glaze, Mom will absolutely love every bite of these muffins!
They're easy enough to have the kids help too!
---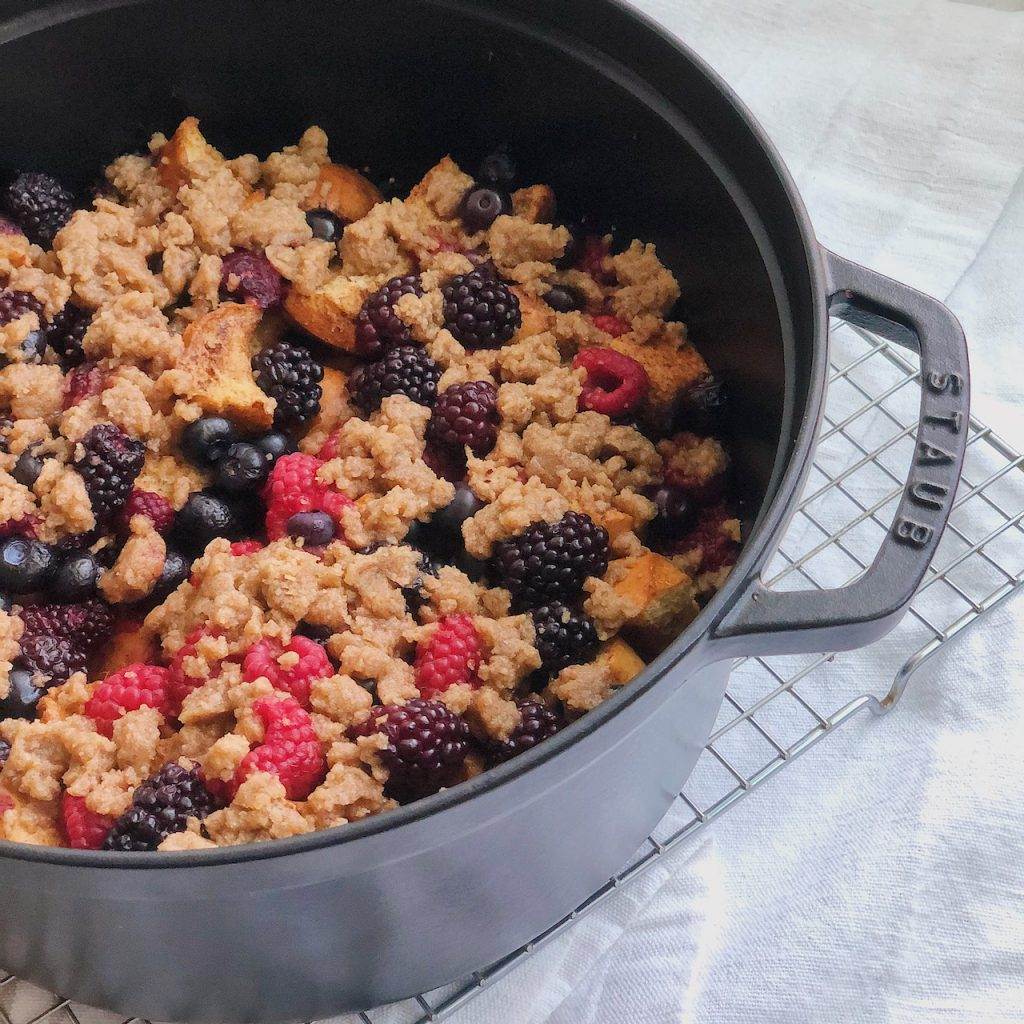 Triple Berry French Toast Bake
If you're looking for a delicious breakfast casserole that everyone Mom love, this Triple Berry French Toast Bake is perfect! It has so many delicious elements: A buttery brown sugar layer on the bottom, perfectly baked (and not soggy!) French Toast pieces, a flavorful mix of berries and a cinnamon streusel topping! Make it all together in one dish for a super easy breakfast that looks like it took a lot of work to put together.
You can use store bought bread and frozen or fresh fruit! Make it the night before and reheat it in the morning for easy serving!
Top it with some whipped cream for the most delicious breakfast!
---
Blueberry Scones with Lemon Glaze
These super rich scones are flaky like a biscuit but have a sweet, tender crumb. They're bursting with juicy blueberries and topped with a fresh lemon zest glaze! These yummy scones are perfect for a special breakfast or brunch!
You can swap out the blueberries for a different fruit like raspberries! Add my homemade Lemon Curd to serve alongside the scones-it's just heavenly and mom will absolutely love it!
---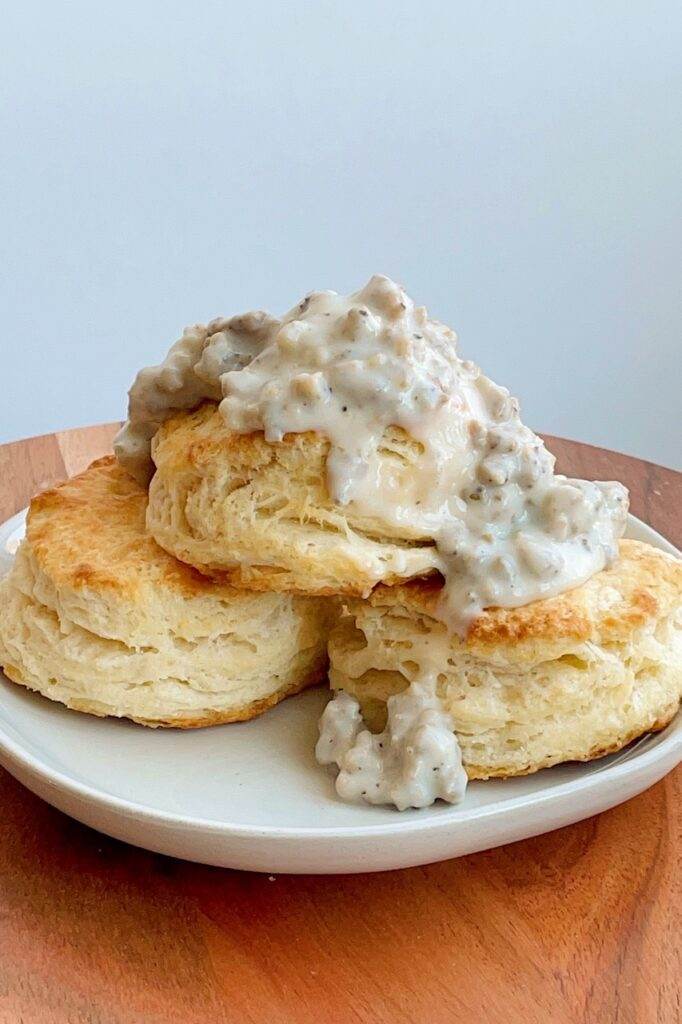 Biscuits and Gravy
Biscuits and gravy is the ultimate comfort food and it couldn't be easier to make! This homemade sausage gravy on top of fluffy biscuits can be made in less than 30 minutes. It's a classic recipe Mom will love!
Creamy gravy made with a slightly spicy breakfast sausage, poured on top of homemade buttermilk biscuits makes such a yummy hot breakfast!
---
When it comes down to it, Mom will love anything you make here for her special day – because that's how great mom's are! She will appreciate just the fact that you thought enough of her to make her something special to eat.
Happy Mother's Day to all of the mom's and to those women who help to guide and influence our children to become great human beings! We love you!
If you're looking for something sweet…
Give these recipes a try for a sweet treat for Mom:
Mother's Day Gift Ideas
For mom's that like to bake, I have a few gifts I know she'll love! Go to my homepage and scroll down to the "Shop my kitchen" section. There you will see my links for:
My favorite mixer for bread making
My favorite kitchen towels, with a code to get 15% off!
Follow along and get more recipe ideas at my Instagram @thatbreadlady. Be sure to post your creations and tag me so that I can share your baking triumph to help inspire others!