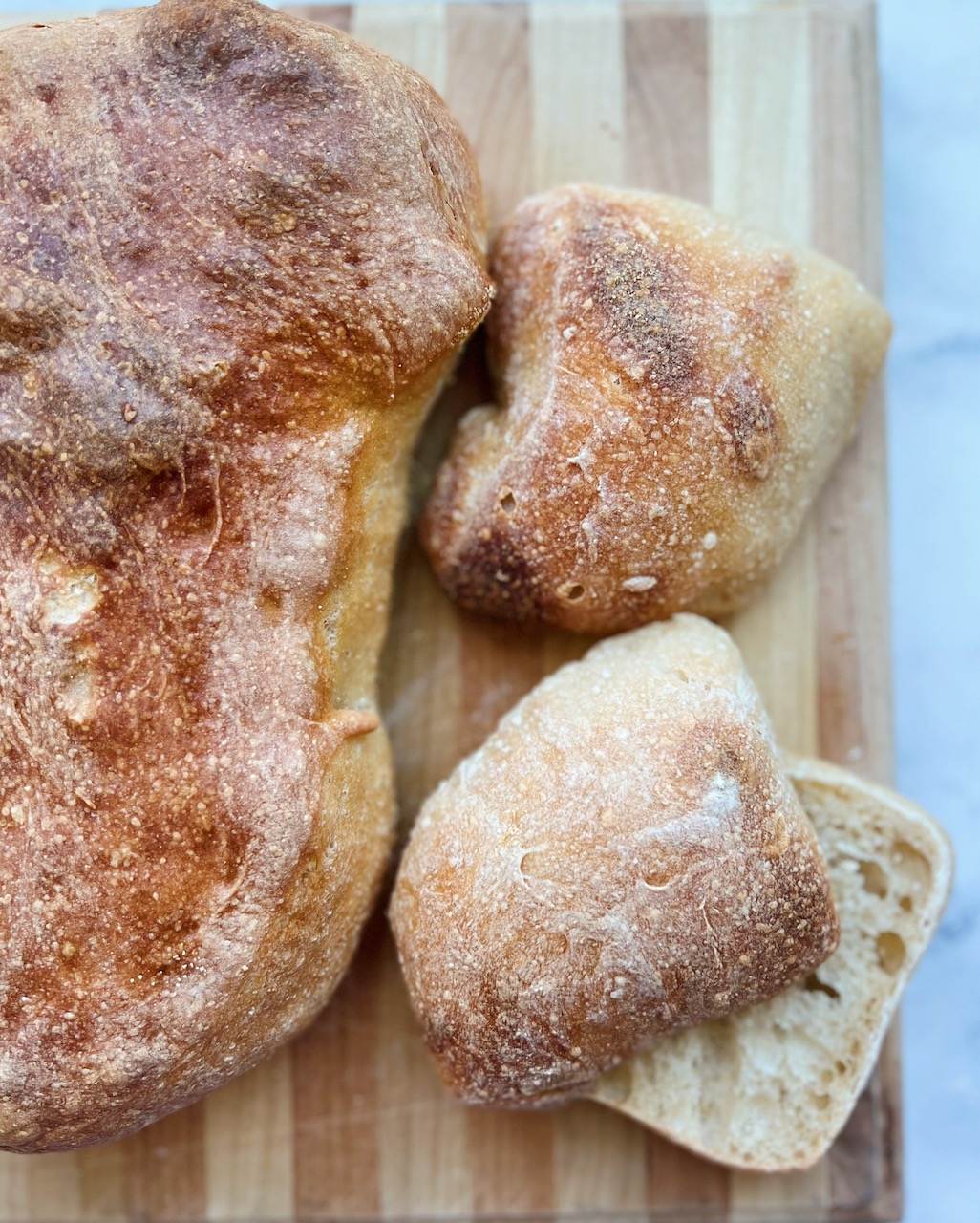 Get results just like the bakery!
Ciabatta
A rustic, Italian loaf – perfect for toasting and for sandwiches
Ciabatta
If you've been wanting to learn how to make homemade Ciabatta, you're in the right place!
Ciabatta is an Italian, rustic loaf – it's got a crispy out crust and soft interior crumb that's full of glorious holes! These air pockets are what makes Ciabatta a favorite for people to drizzle on olive oil or top with endless toppings to make the perfect toast creation!
If you've ever tried to make Ciabatta, you might have been overwhelmed by the sticky, wet dough that seems to have a mind of its own. The wet dough is a signature characteristic of Ciabatta – it's what creates those amazing air pockets! No need to worry – I'll show you exactly how to navigate through the entire process and make loaves and rolls with ease!
In this class, you'll learn two (2) ways to make Ciabatta – with using either an instant yeast or a sourdough starter. You get to choose which technique you prefer!
BEST OF ALL: This class is PRE-RECORDED, so you can take it on your own schedule! And it will be available here at ThatBreadLady.com for you whenever you're ready!
Why Take a Class from Heather?
You might be thinking, "Why would I pay for a recipe when I can get so many for free online?" It's a valid question. You could find hundreds of recipes online, but how do you know they'll be worth your time and effort? How do you know it's a good recipe? Would you get bakery quality results? Would you get personal, visual instruction, from a professional, to ensure that your results turn out amazing?
My Classes are MORE THAN JUST A RECIPE!
YOU get to take advantage of my experience to teach you the proper techniques to bring the recipe to that next level of deliciousness!
My PRE-RECORDED, step by step video tutorial takes you through the entire recipe, visually breaking it down from start to finish!
Because I have made HUNDREDS OF THOUSANDS of jams, breads, rolls, cookies and other treats…I know how to trouble shoot when baking challenges arise! Each class has a comment section where you can ask me questions!!
I'm here to help you! I've spent years developing and perfecting my bakery recipes! You get to enjoy them again and again. Forever!
Most Importantly…
Taking a class from me is an experience that will help you develop your talents and abilities as a baker.
The techniques you learn in this class will help you as you explore other recipes as well!
In my Ciabatta Class, I will show you…
I have a true passion for baking! It might sound cheesy, but it's one of my love languages – I show others I care when I bake for them.
Not only that, but spending time in the kitchen is pure happiness for me. It allows me to get my creativity flowing!
Baking is so much more enjoyable when you get beautiful and delicious results! There is such a sense of satisfaction when you see the smiles light up after someone takes a bite of one of your creations!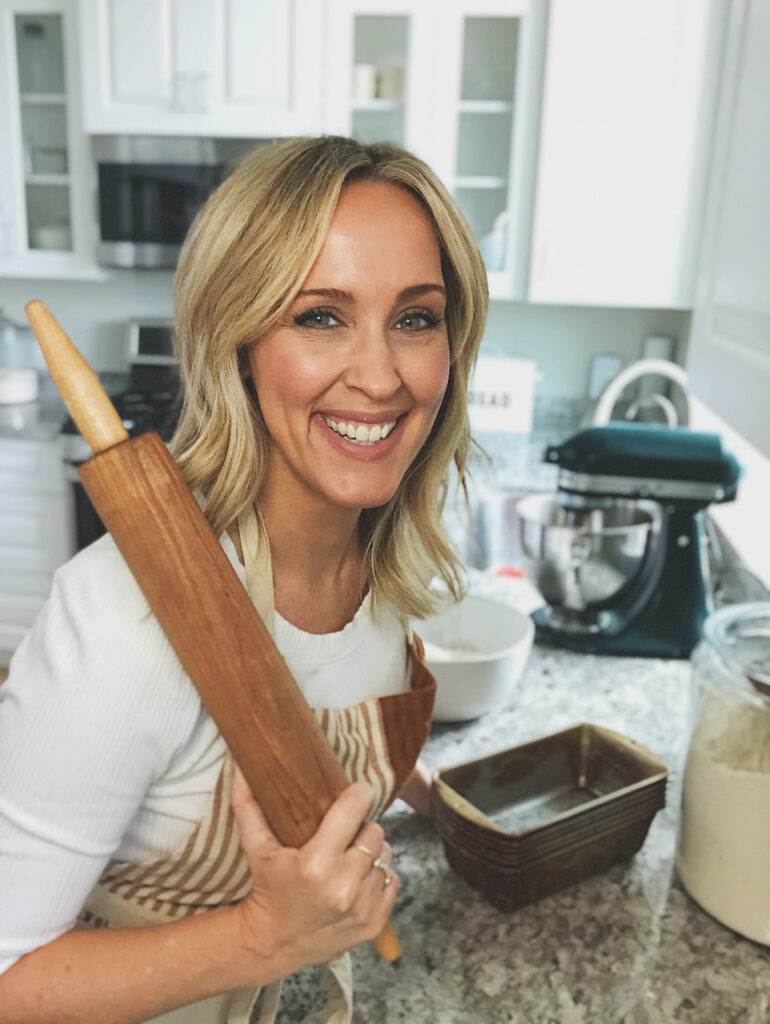 Get Started!
Take this class for only $34.99 and enjoy delicious HOMEMADE BREAD, baked from your very own kitchen!
Want to take more classes?
If you're looking at my class list and can't choose just one you'd like to get, you can get access to ALL of my classes, including my Pain de Mie Class, for one low price by joining my BAKING ACADEMY!
Take the first step towards your baking triumph and
sign up for Ciabatta!
Let me help you become a baking master!